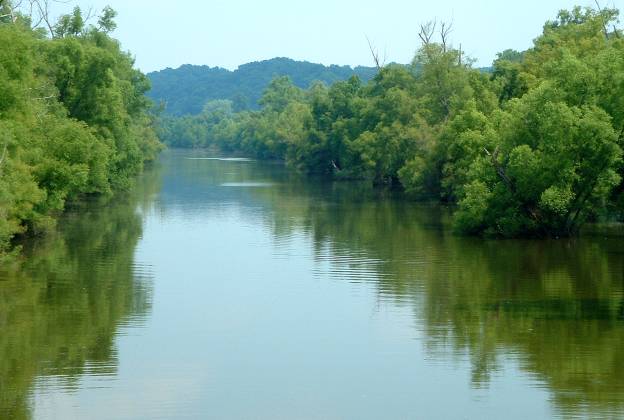 One of the many tributaries of the Mississippi that we explored.
---
A few photos: Click thumbnail for larger image, caption, or to see slideshow.
Statistics:
Dates: For three nights in July, 2004
Areas Explored: Southernmost Illinois, West Tennessee, Nashville
Transportation: 1992 Buick LeSabre
New Frontiers: This was a stupendous learning experience since it was our first attempt at camping. The things we learned on this trip made possible all the future national travels that followed. Also our first time in Tennessee, Mississippi, & Arkansas.
Places Camped: Lake Murphysboro SP, IL; Meeman-Shelby SP, TN; Cedars of Lebanon SP, TN
Cast: Jessica & Scott
Trip Notes: Our classroom on camping.