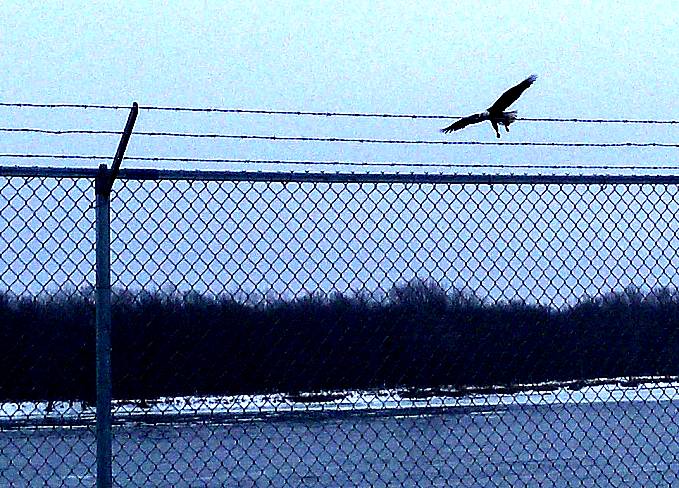 Photo Album: Click each thumbnail for a larger image.

Downtown Galena, Illinois.

A gate in Galena near the floodwall.

The church of St. Donatus, Iowa.

Cows in the corn near Bellevue, IA.

Looking down on Bellevue at the dam and slopes.

Mommy and Andrew in Bellevue SP.
Part of a deer found in the road near Bellevue.

Snow and ice on Bellevue trees.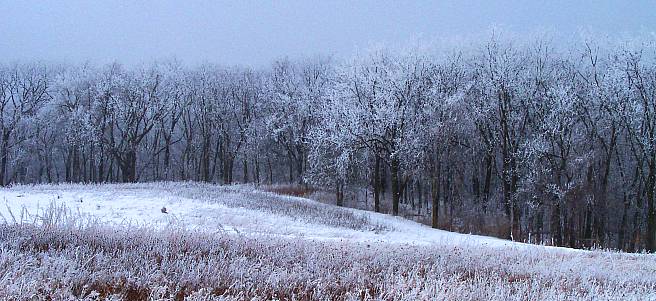 An ice-covered glen along a country road near St. Donatus, Iowa.
Statistics:
Dates: In January, 2010, after a few days of cold weather.
Areas Explored: Northwest IL, and Mississippi IA
Transportation: 2009 Grand Caravan
Eagle Count: Strangely, only saw one eagle. The winter was cold, but not freezing.
Other eagle hunts on this website: 2007; 2011
Trip Diary: We had a day and decided it had been suitably cold enough for the Mississippi to freeze. This means it is time to see Lock & Dam #12 in our traditional eagle hunt drive. The trees of northern Illinois were covered with ice and the day was warming quickly. Snow and ice was falling everywhere. When we got to the dam in Bellevue, where we have seen dozens of eagles at once in the past, we were shocked to see that the ice had not set in.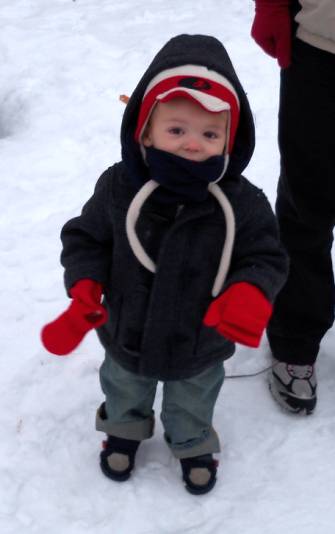 This meant that eagle spotting would be hard since they are more apt to spread out in open water. Usually there are very few spots where they can make a living. We were rewarded with only one eagle, but I was not disappointed since the countryside was so beautiful in the ice. On the way home, we soothed our disappointment with Culver's.