Statistics:
Dates: During Memorial Day weekend for 3 days and 2 nights.
Areas Explored: Southernmost Michigan, Catawba, Raisin River, Toledo
Transportation: 2009 Grand Caravan
Main Goal: All accomplished: #1. The Beach; #2. African Wildlife Safari
Trip Diary:
In the morning we headed over to our favorite beach and enjoyed the day at the Warren Dunes in Michigan. I took the long way east to Toledo where we slept for the night. On Day 2 we visited African Safari Wildlife Park in Port Clinton and then explored Catawba Island area, a couple wildlife refuges, before heading back to Toledo where we enjoyed the art museum. Next we headed north to Custer's hometown of Monroe, Michigan, where we visited a crowded beach. We slept in Albion after a pleasant drive along the Raisin River. On Day 3 we drove back to the Van Buren Dunes and enjoyed the beach before rain forced us back home. It was a very peaceful weekend, except for the attack on my car by the long horns of a water buffalo.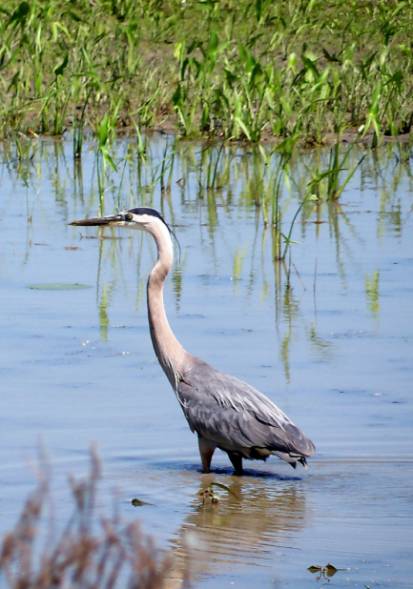 Sandhill Crane at Ottawa NWR, Ohio.