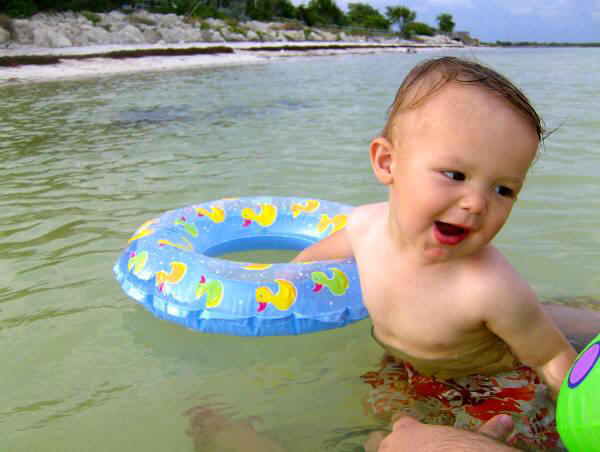 Andrew enjoys a swim in the shallows of Bahia Honda.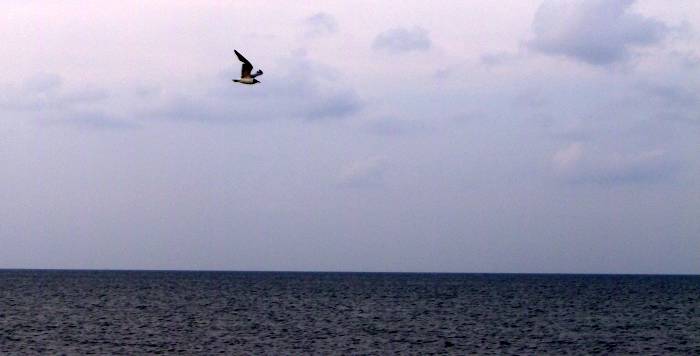 A gull flies along the Gulf Cost of Bahia Honda Key.
Statistics:
Dates: June, 2009, for 10 days.
Areas Explored: South-central Alabama, the Panhandle, Northwest Florida, Tampa Bay, Everglades, the Florida Keys, Florida's Atlantic Coast, Savannah, South Carolina, Pisgah Mountains, & CIncinnatti
Transportation: 2000 LeSabre
Wild Animals: armadillo, biting midge, various lizards, key deer, manatee, sand mice, gar, alligators, countless types of birds, crickets, crabs, tortoises, vultures, sponge, fire ants, rat cheese, racoons
Cast: Scott, Jessica, Andrew
Trip Notes: Day 1: Drove from Chicago to Niceville, FL, overnight and camped in Rocky Bayou SP. Day 2: Enjoyed the Emerald Coast and drove as far as where we camped that night at St. George Island SP. Day 3: Drove through the Forgotten Coast and through the woods past St. Mark's. After a dip in the Suwanee and dinner in St. Pete Beach, we stayed overnight in Punta Gorda. Day 4: Drove through the Everglades along the Tamiami and reached Bahia Honda Key, where we camped that night. Day 5: After hunting for deer on Big Pine Key continued to the beaches in Key West. Day 6: Spent morning in Key West and then continued up Keys, through Biscayne, stormy Miami, and then overnighted in Fort Pierce. Day 7: Explored the Canaveral Coast for most of the day and then camped at Anastasia SP. Day 8: Made a lot of miles, stopping only in St. Augustine, Savannah, and for put stops in South Carolina. We stayed in Spartanburg. Day 9: Drove along the Blue Ridge Highway to the Smokies and then continued north to Lexington. Day 10: Spent the day in Lexington, Cincinnati, and Indana, on the way home.