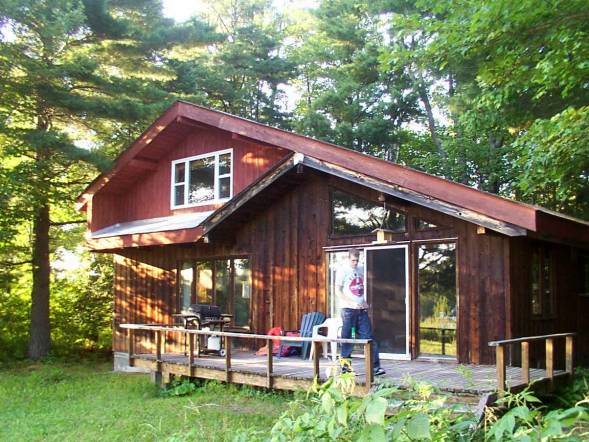 Our home base was the Pineshores Chalet on the banks of the Goulais River.
---
A few photos: Click each thumbnail for a larger image, slideshow, or caption.
Statistics:
Dates: For three nights in July, 2004
Home base: Pineshores Chalet in Goulais River, Ontario.
Areas Explored: Superior's Eastshore, Eastern U.P.
Transportation: 1992 Buick LeSabre
New Frontiers: mnbkhbkjbkjb .
Cast: Jessica, Scott, Sam, Karl, Micah, Erin
Trip Notes: nhbkjbkjb