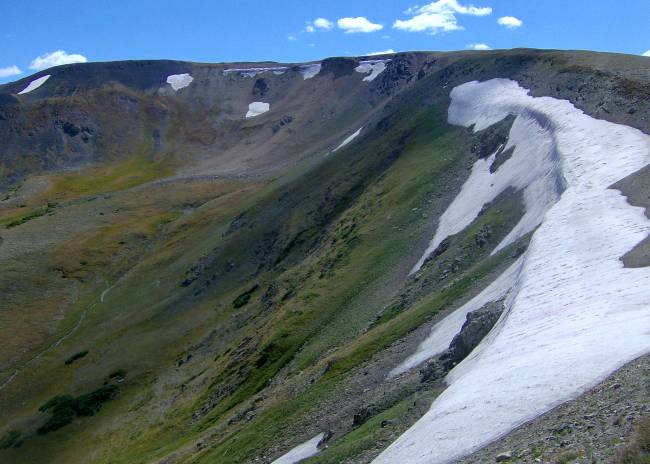 The August heat does not affect the snow at 13000 feet. This ridge stands near the Alpine Visitor Center in Rocky Mountain National Park.
Statistics:
Dates: August, 2009
Areas Explored: Omaha, Platte River valley, Front Range of the Colorado Rockies, Sangre de Cristos, Kansas
Transportation: 2000 LeSabre
New Frontiers: Omaha's Doorly Zoo, Platte River, Bandelier and Los Alamos, Cheyenne Bottoms
Cast: Scott, Jessica, & Andrew
Trip Notes: Day 1: ? Day 2: ? Day 3: ? Day 4: ? Day 5: ? Day 6: ?