The province is divided into regions, which are each made up of several divisions, which are numbered and named.
Westman Region (7/2009)
Southwest #5: Boissevaine Minto.
Brandon #7: Brandon.
Western Manitoba #15: Minnedosa. Erickson.
Parklands Region (7/2009)
Dauphin #17: Riding Mountain NP. Wasagaming. Lake Audy. Coming soon!
Roblin, Russell, Rossburn #17: Rossblum. Russell. Coming soon!

Lonely Lake Grayling in Riding Mountain NP. (2009)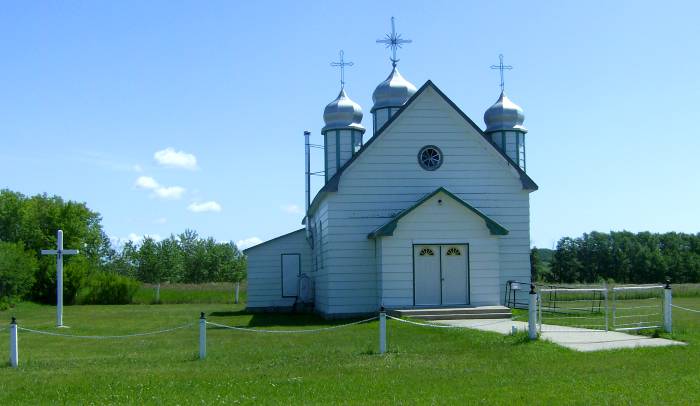 Ukrainian church in the middle of Dauphin District. (2009)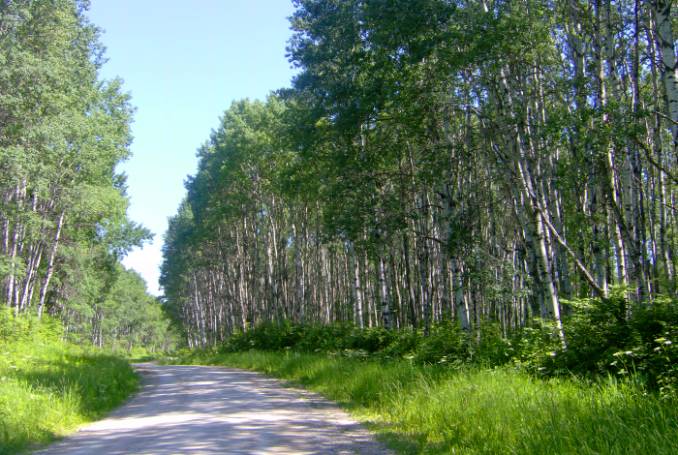 The birch-draped road to Lake Audy. (2009)
All photos (c) 2007 J. Bezold. All rights reserved.