Links: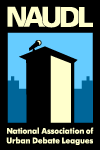 Chicago, IL
---
What's Policy Debate?
YouTube video on Illinois Policy Debate
about.com page on high school debate
better flowing in twenty five easy steps
---
We do more than debate!
Last year members of our team not only excelled in debate, but landed full rides to prestigious universities around the nation.
2010 LCC Conference Champions

Taft Eagles Debate Team
News and Notes as of 9/21/11

---

*** Meetings during the season are scheduled for every Monday and Tuesday in Room 207 from 2:45 to 4 p.m. See the coaches if you cannot make a scheduled practice.***

Click here to see the 2011/12 Core Files and study up.

2011-2012 Schedule and Results

Fri. & Sat. 9/30-10/1 Tournament #1

Morgan Park H.S. (RCC/LCC)

* Times in schedule are approximate. Sometimes we will leave earlier, sometimes even later.

** This debate includes a scholarship prize.

*** Top two teams in this tourney go on to the UDL National Championships
Coaches
Rachael Nicholas
Scott Plencner
or see the coaches in Rm. 207 or Rm. 257
A place to share files, thoughts, and other things the other teams cannot see.
A list of teams we expect to compete at each tourney.
Highlight: We have a lot of interest in building a brand new Taft Debate Team.
2009-10 Wrap-up
2010-11 Wrap-up
Files & Activities:
(updated Core Files & Summaries, Tips)
(download once to your computer... this is up for a limited time)