The province is divided into 86 administrative districts called Municipalités Régonale de Comté (MRC). These are collected into administrative units called "régionaux." I will use these regions to organize the gazetteer and, in turn, try to organize these by MRC.
Montérégie Region (7/2007)
Les Jardins-de-Napierville MRC: St-Bernard-de-Lacolle. Napierville.
Longueuil MRC: Brossard.
Roussilon MRC: La Prairie.
La Vallée-du-Richelieu MRC: La Prairie.
Le Haut-Richelieu MRC: Iberville. St-Athanase. Sabrevois. Henryville. St-Sébastien.
Brome-Missisquoi MRC: Pike River. Philipsburg.
Montréal Region (7/6/2007)
Montréal MRC: Montréal. Coming soon!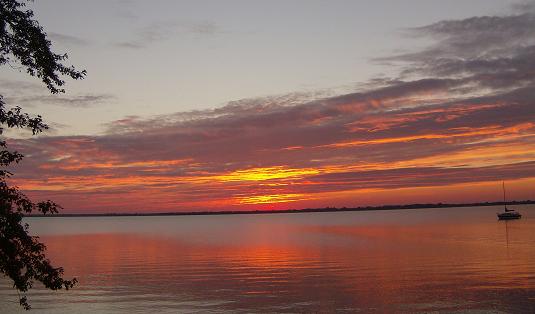 The sun sets over the Missisquoi Bay of Lake Champlain near Philipsburg. (2007)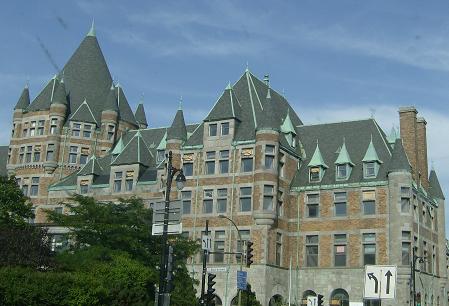 A huge European-style building in Montreal. (2007)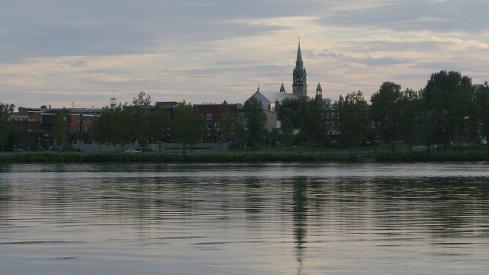 The old town of St. Jean sur Richelieu is capitalized by its church spire. (2007)
All photos (c) 2007 J. Bezold. All rights reserved.