"Be not deceived! Revolutions do not go backward."
- Abraham Lincoln, 1856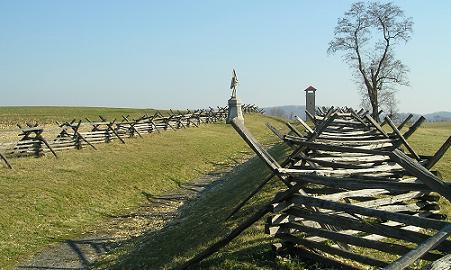 Above is a photo I took of the Civil War battlefield of Antietam in Maryland. On this path, called Sunken Road, soldiers dug in for a three hour battle. 5000 men died in those short hours and the road was covered with bodies. A witness said it was transformed into "a river of blood." The road forward to freedom & equality that was dreamed of during the Revolution has never been an easy stroll.
What to worry about... Nothing! This page is meant to be a point of communication for the APUSH class. It is where you can find helpful links, study guides, and other information. Checking this page can be part of an assignment from time to time. The assignments and your grades can be found by using your Gradespeed account.
How can I help you? Please let me know if this website can be better used to help you prepare for the A.P. test or class.